🍁 Pre-Kinder 🍁 Fall Festival
2021.10.21
Hello everyone!
The weather has suddenly gotten cold so I hope you're all keeping warm.
Today we had our Fall Festival. Everyone worked so hard to make something to sell! Let's get ready with the Pre-Kinder class.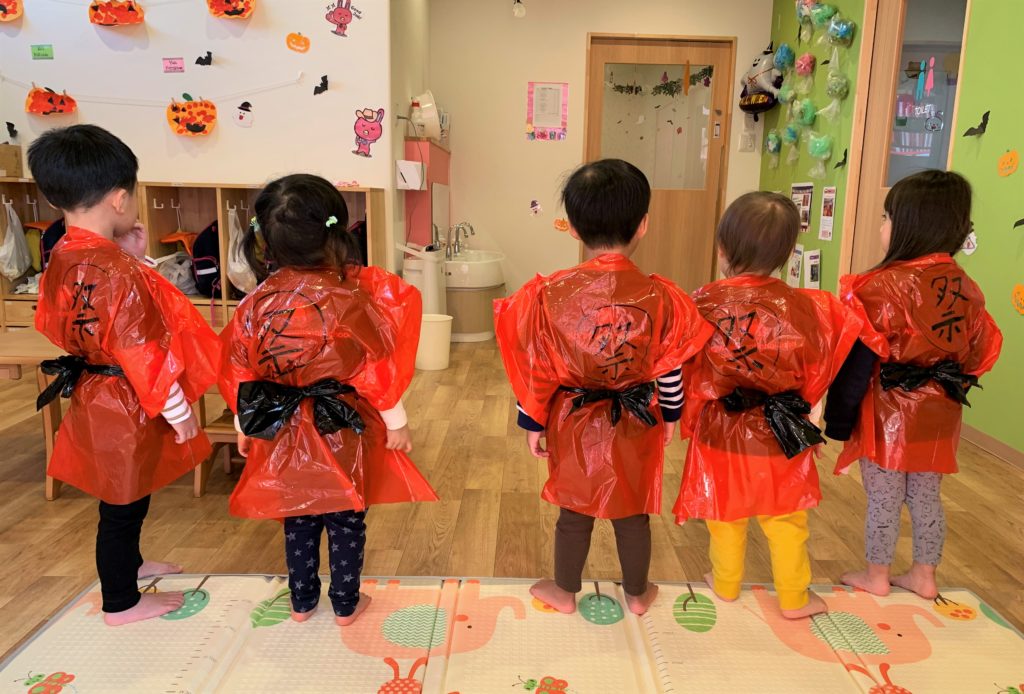 We can't forget our head wraps!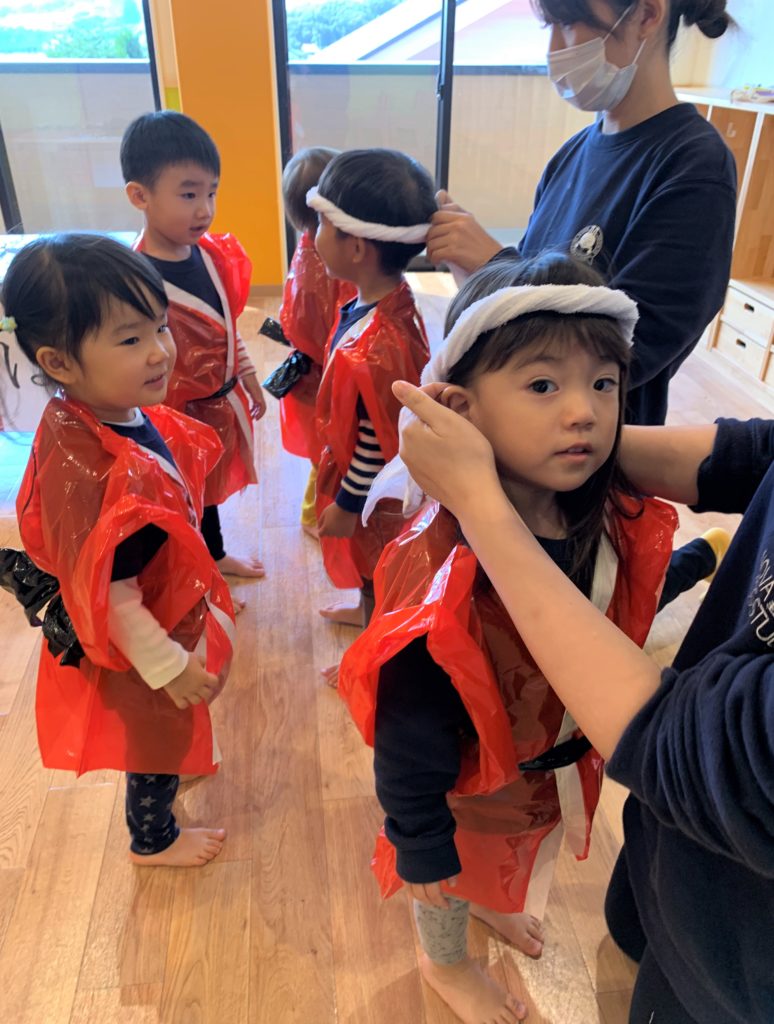 We took turns shopping and selling at the different food stalls. Let's take a look at what everyone prepared.
The Baby class had a poppin' popcorn stand. I love those classic colors. 🍿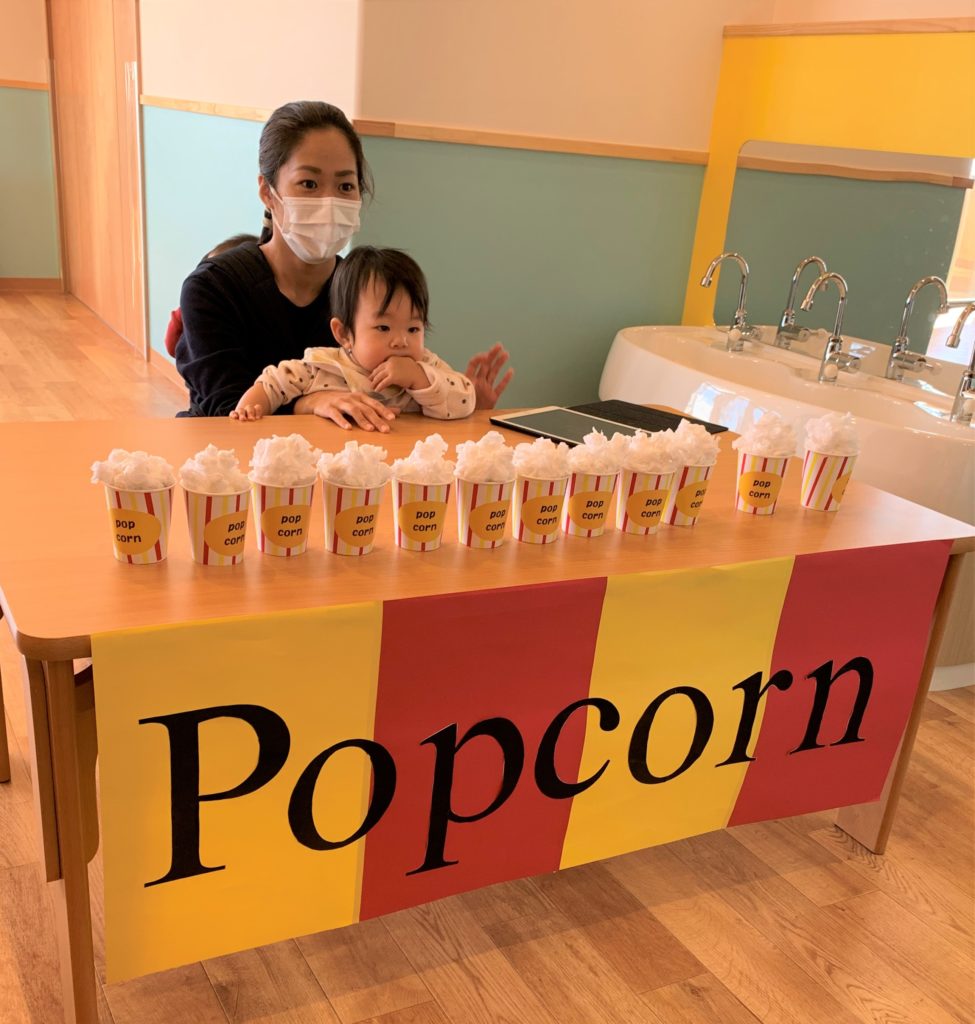 The Nursery class made some super sweet potatoes. They look well-roasted and packaged so nicely. 🍠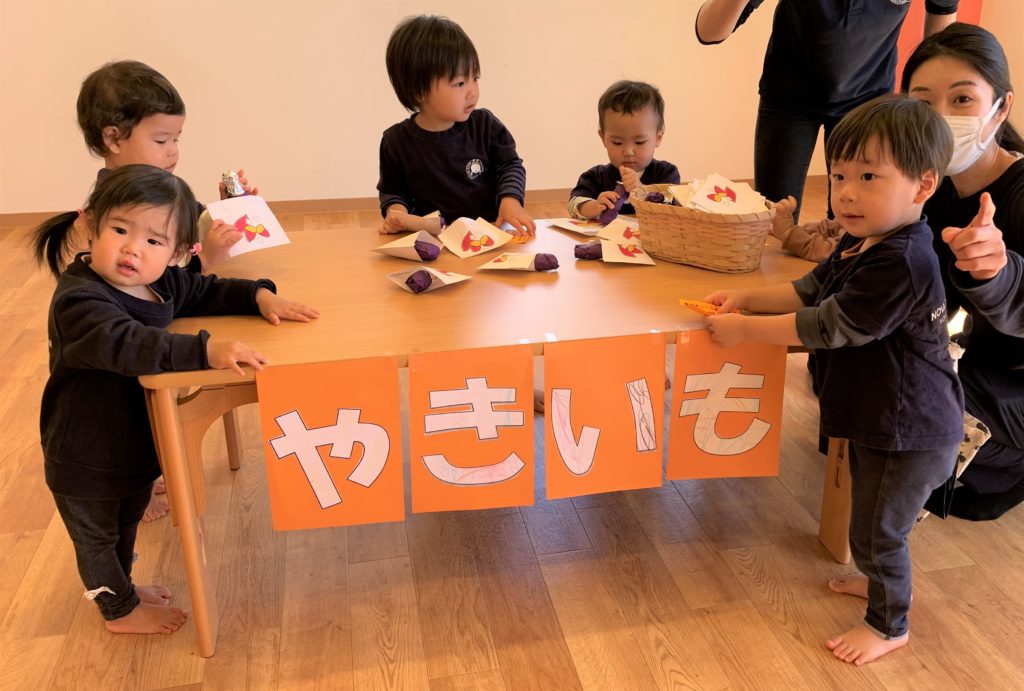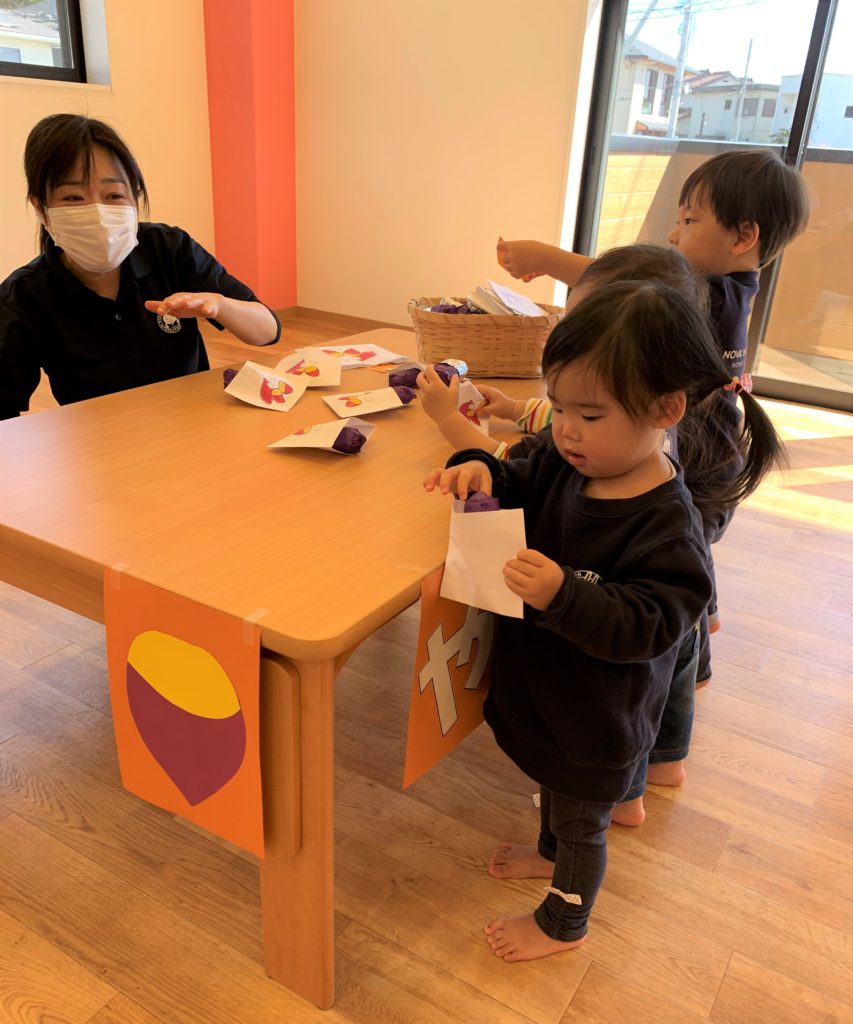 The Pre-Kinder class sold us some hot and yummy yakisoba. They even came with eggs on top! Yum! 🍳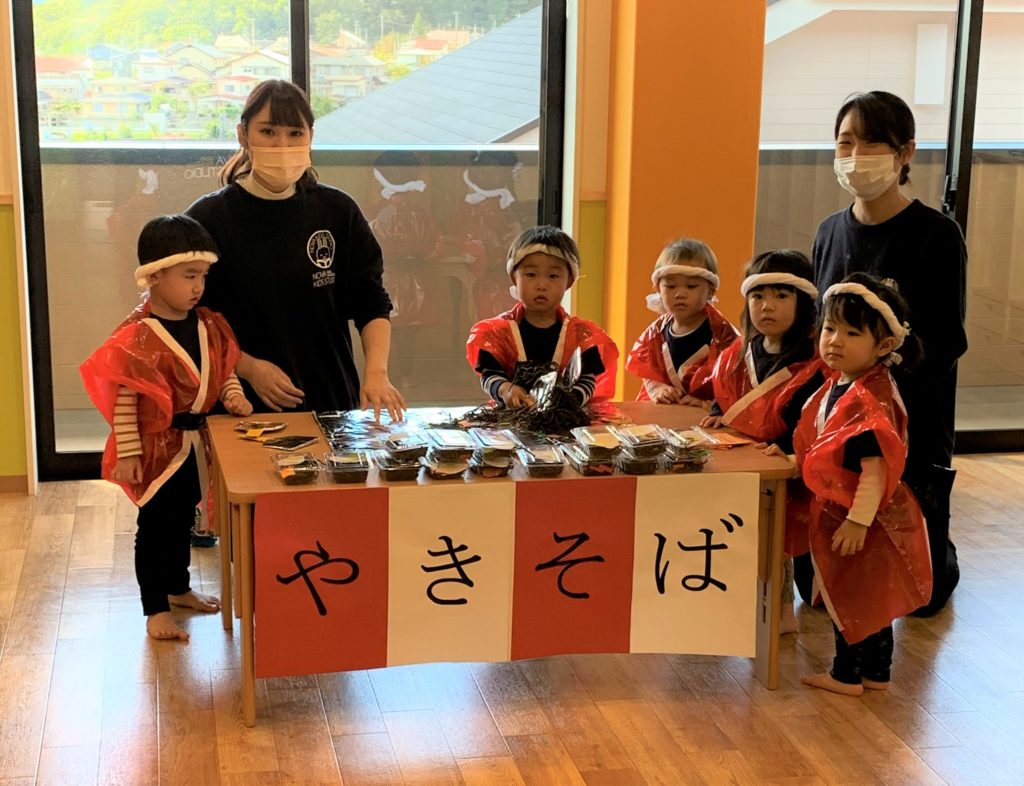 The Kinder class offered us some cute and crunchy candy apples. 🍎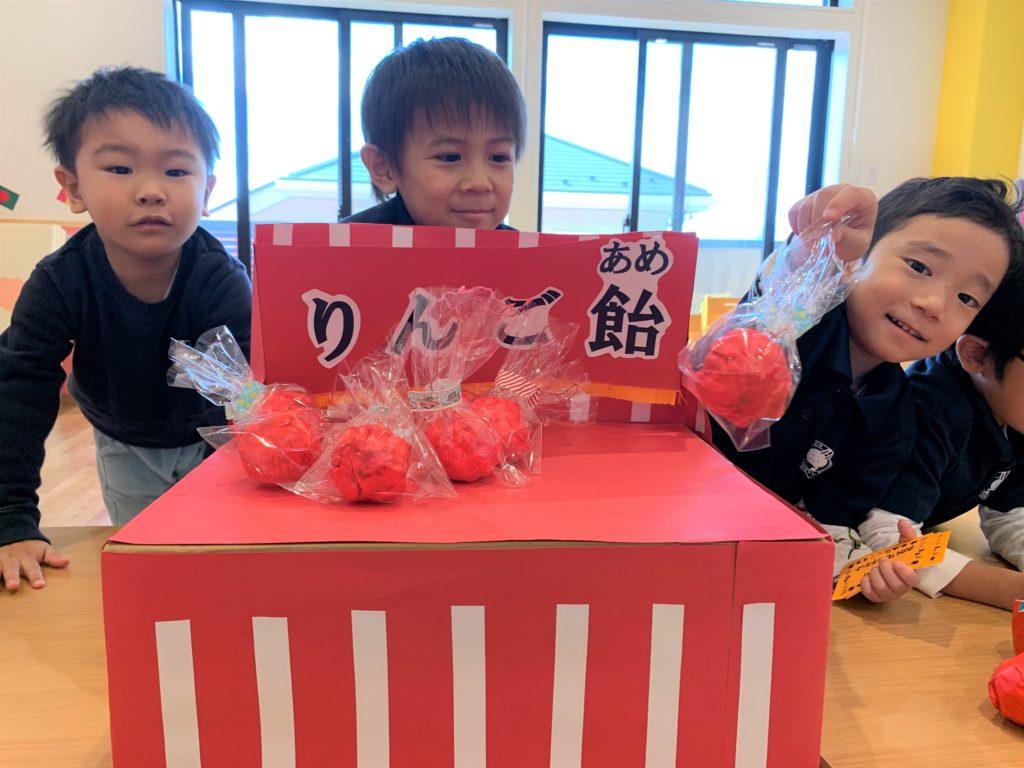 Everything looks so good! You can see how much effort everyone put into their products. Now it's time to go shopping.
We all had our shopping bags and walked around visiting each stall.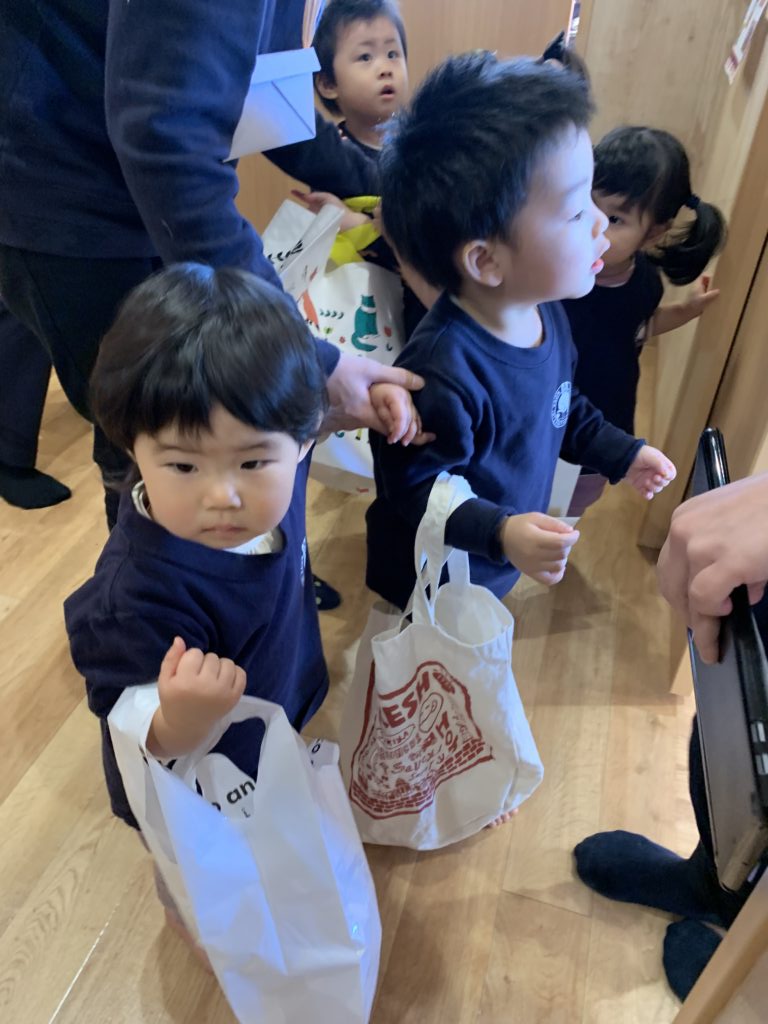 We practiced giving tickets to the vendors and handing our products to customers nicely.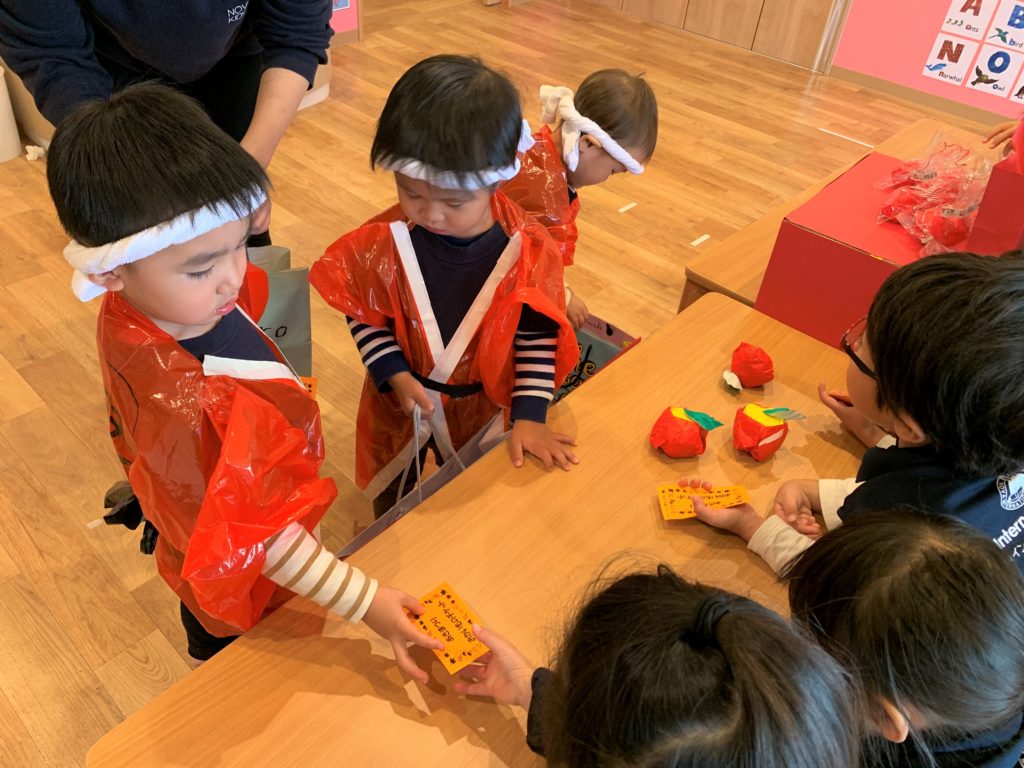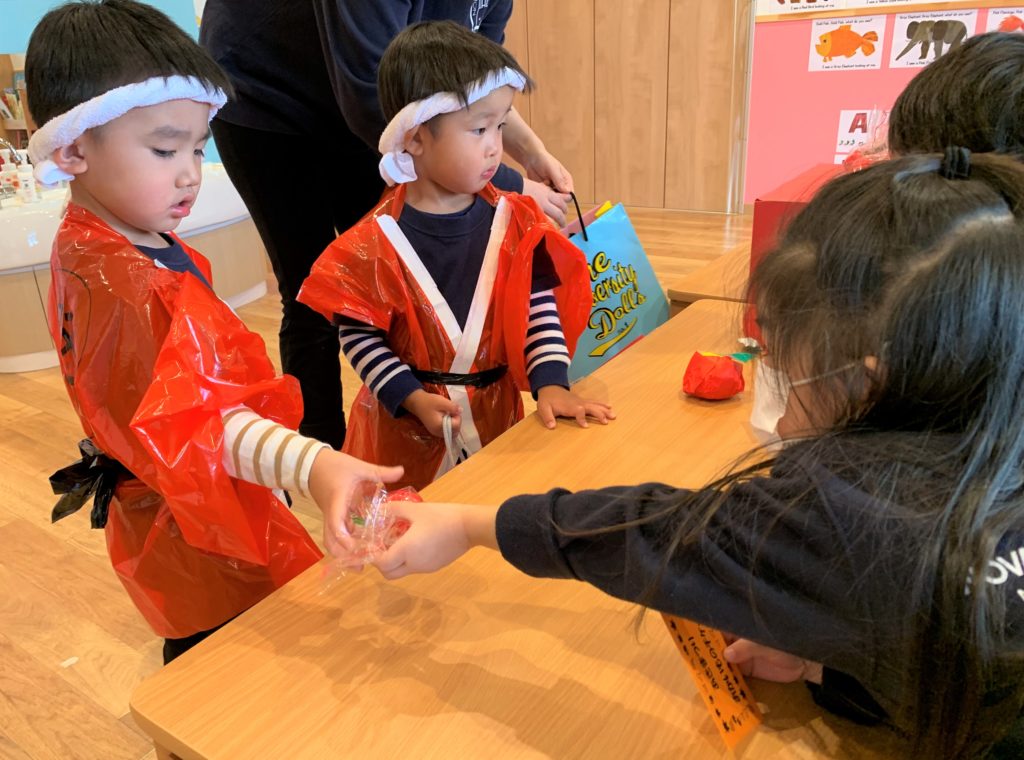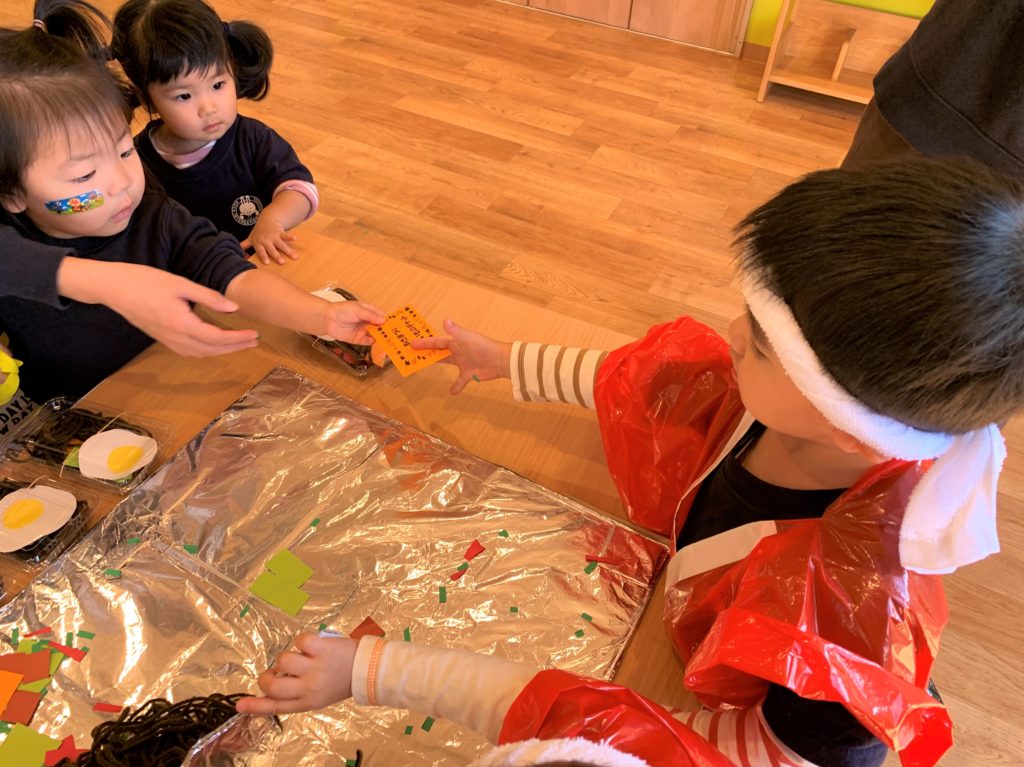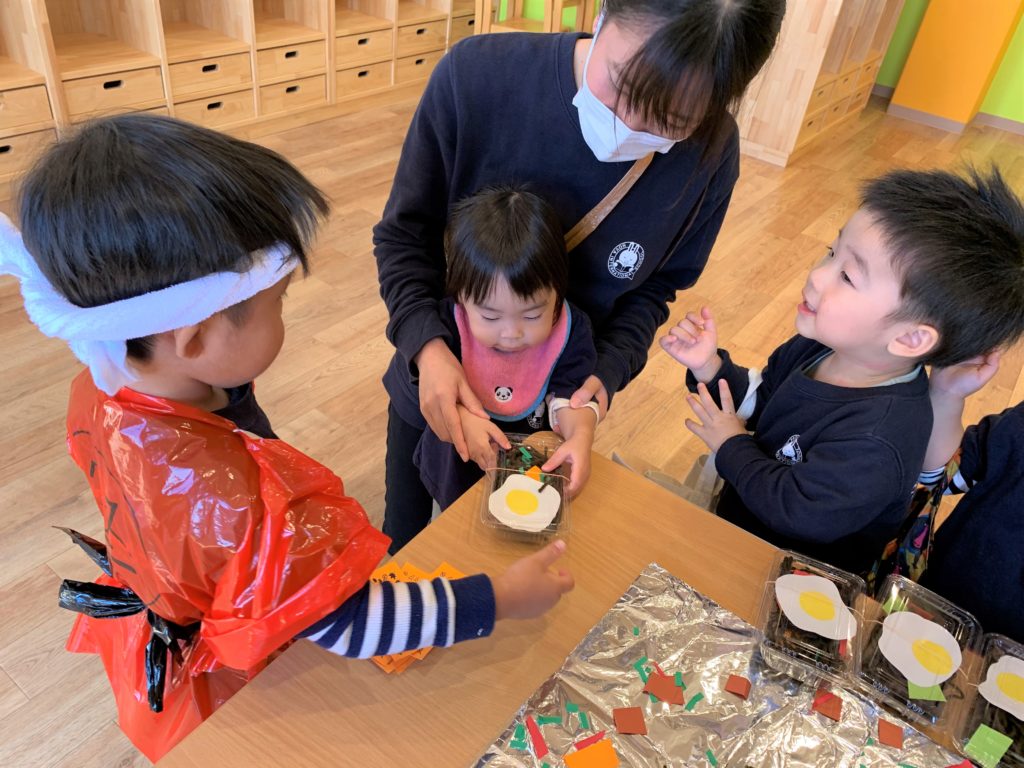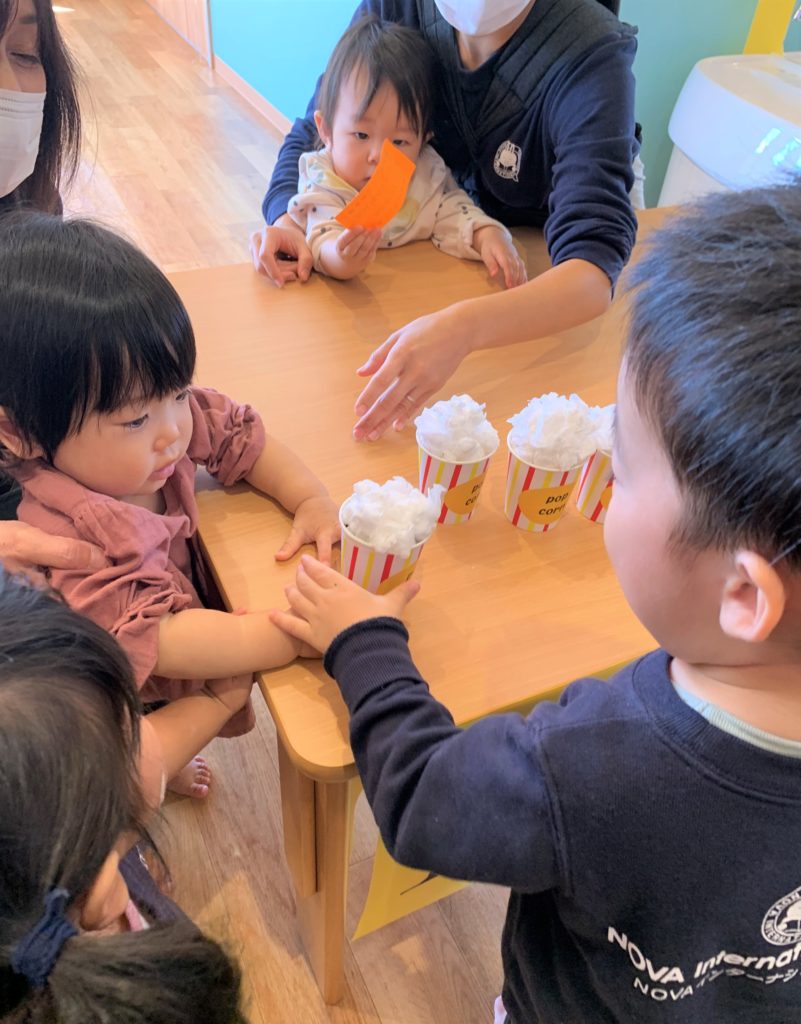 We also got to enjoy some Japanese festival music over the speakers. What a great Fall Festival.
We all had lots of fun and enjoyed our yummy Fall Festival treats. I can't wait for Halloween next week! October has so many exciting events.
See you next time! 👻