♡Baby♡ English
2021.11.11
Hello everyone! 🍁
Let's see what the Baby class has been up to recently!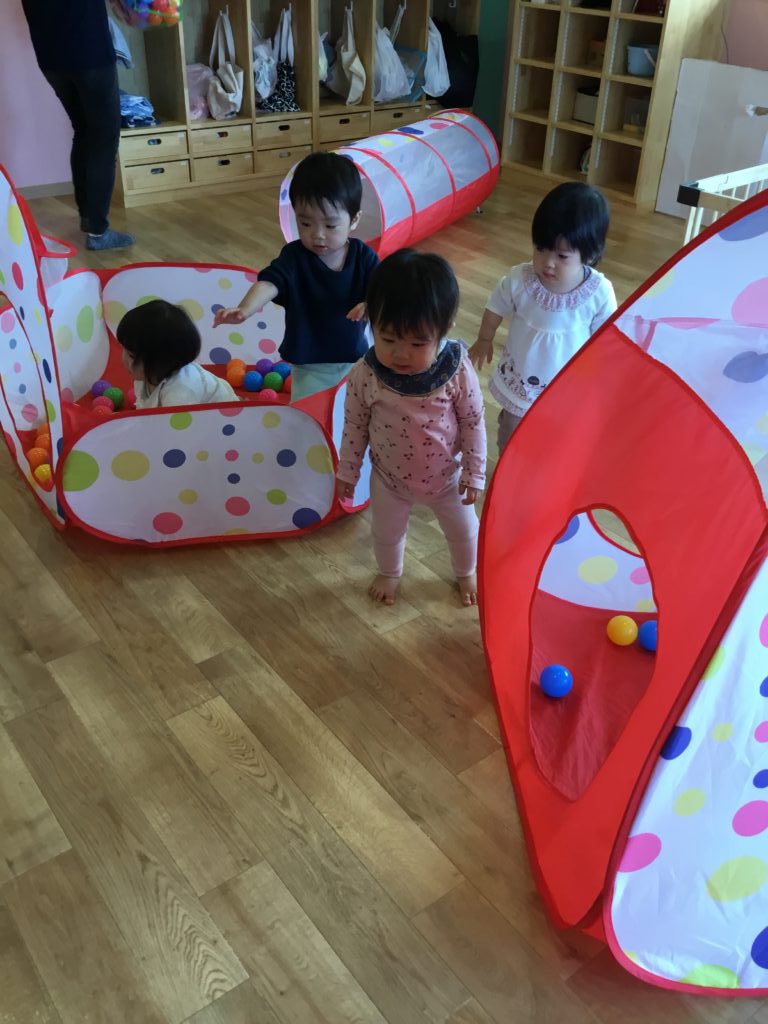 Wow! What's all this? A tunnel, a tent, and a ball pit filled with colorful balls. How fun!
We are experts at crawling so getting through the tunnel was easy.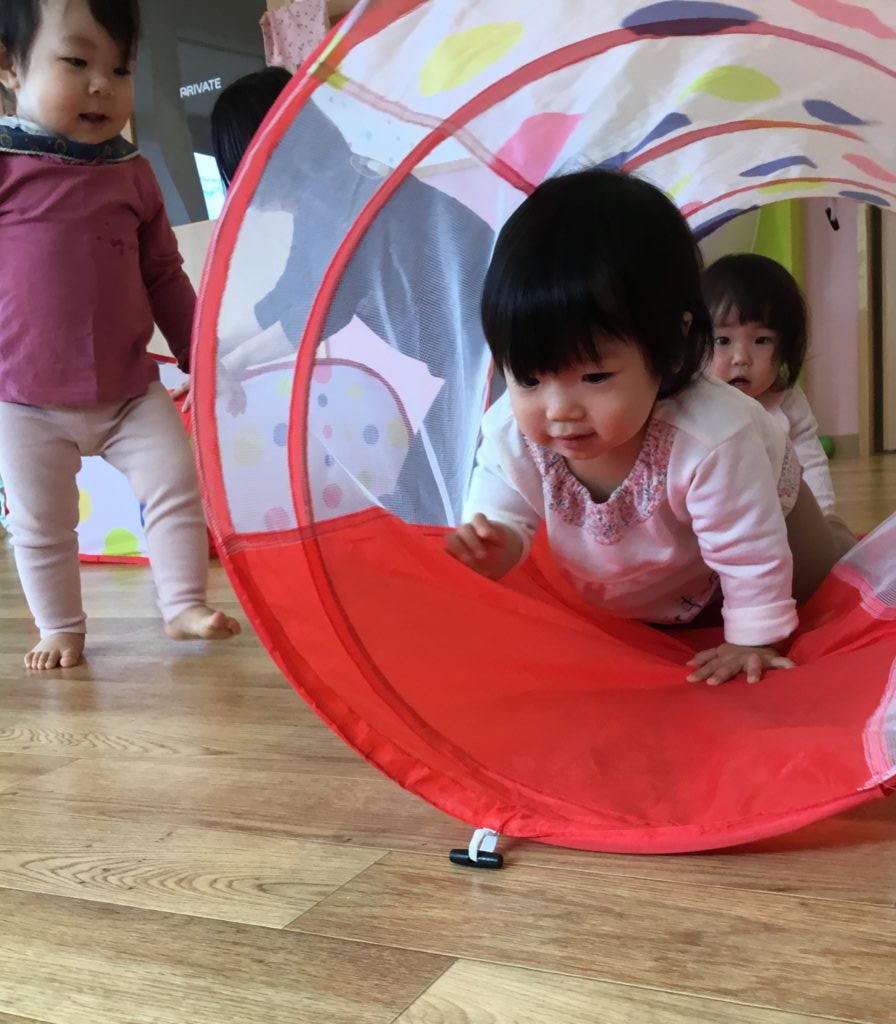 Here comes Mio! And right behind her is Sara!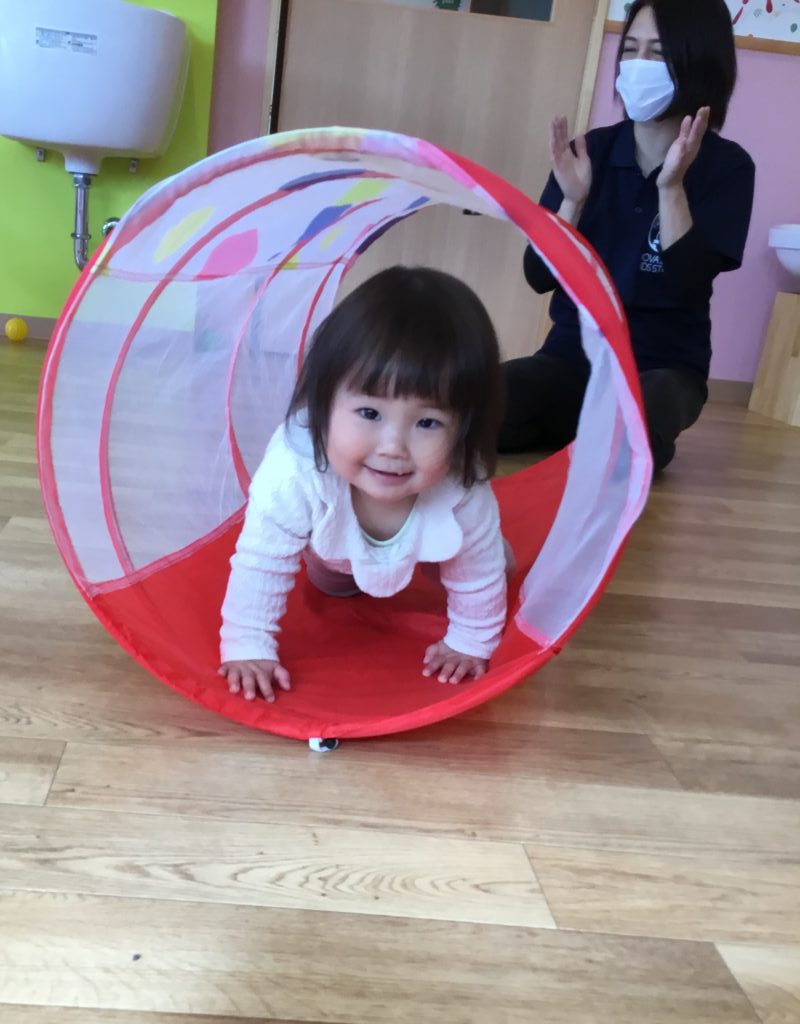 Look how big those smiles are. 😄
Let's see if anyone is trying out the tent...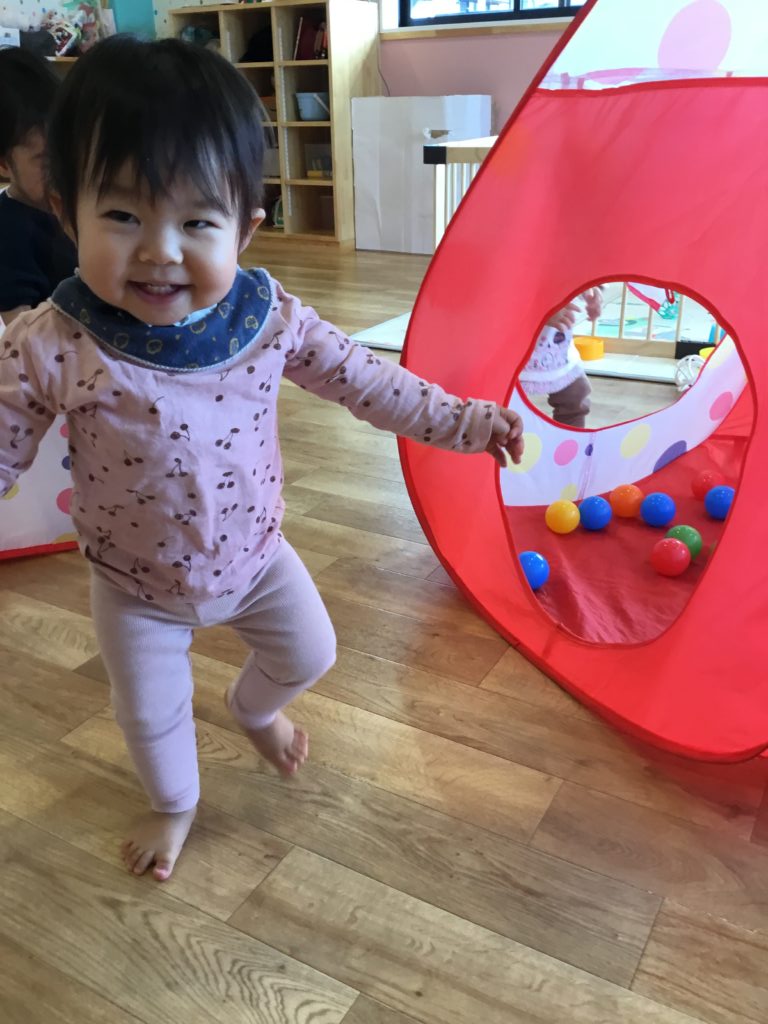 Oh! It looks like Ena might have a peek inside. Is there anyone in there?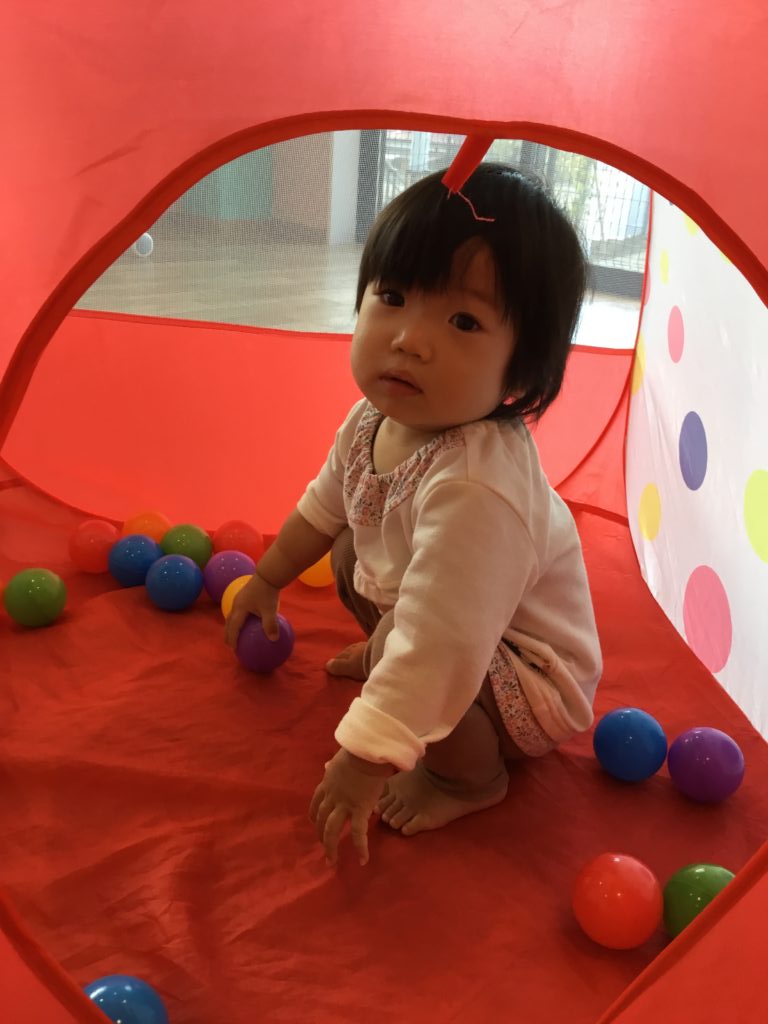 Mio is! Have you been hiding in there?
How about the ball pit? That looks the most fun. Who's going in first?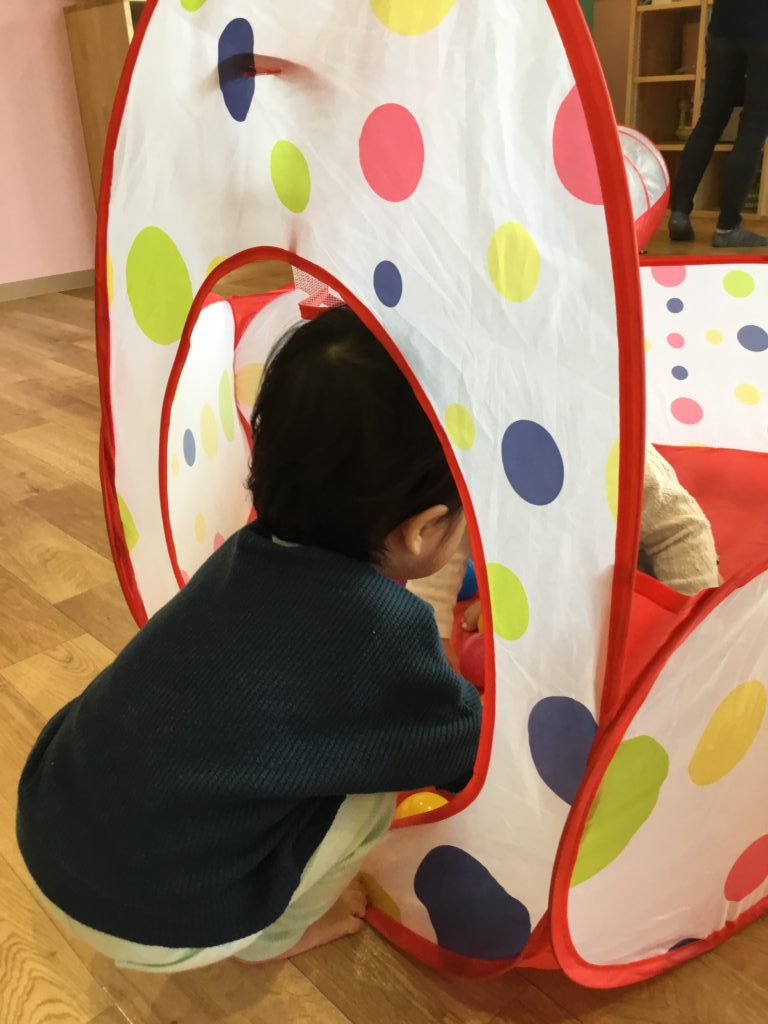 Yuto is popping in, but who's inside waiting?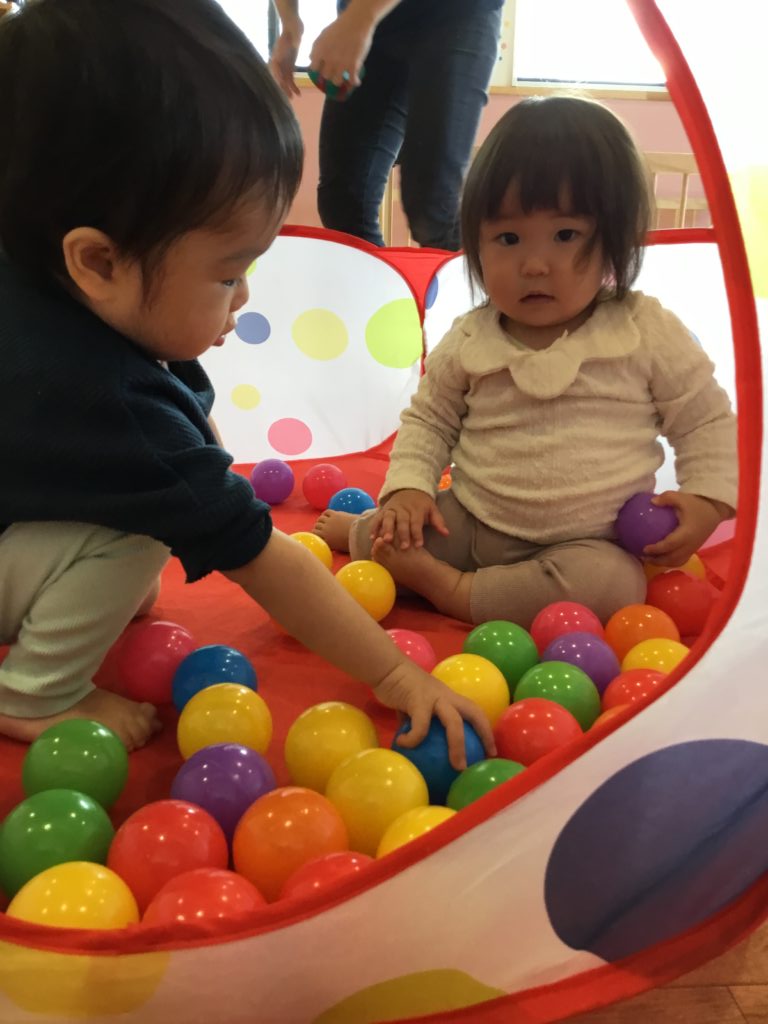 It's Sara! Looks at all those balls. Are there enough? Should we add some more?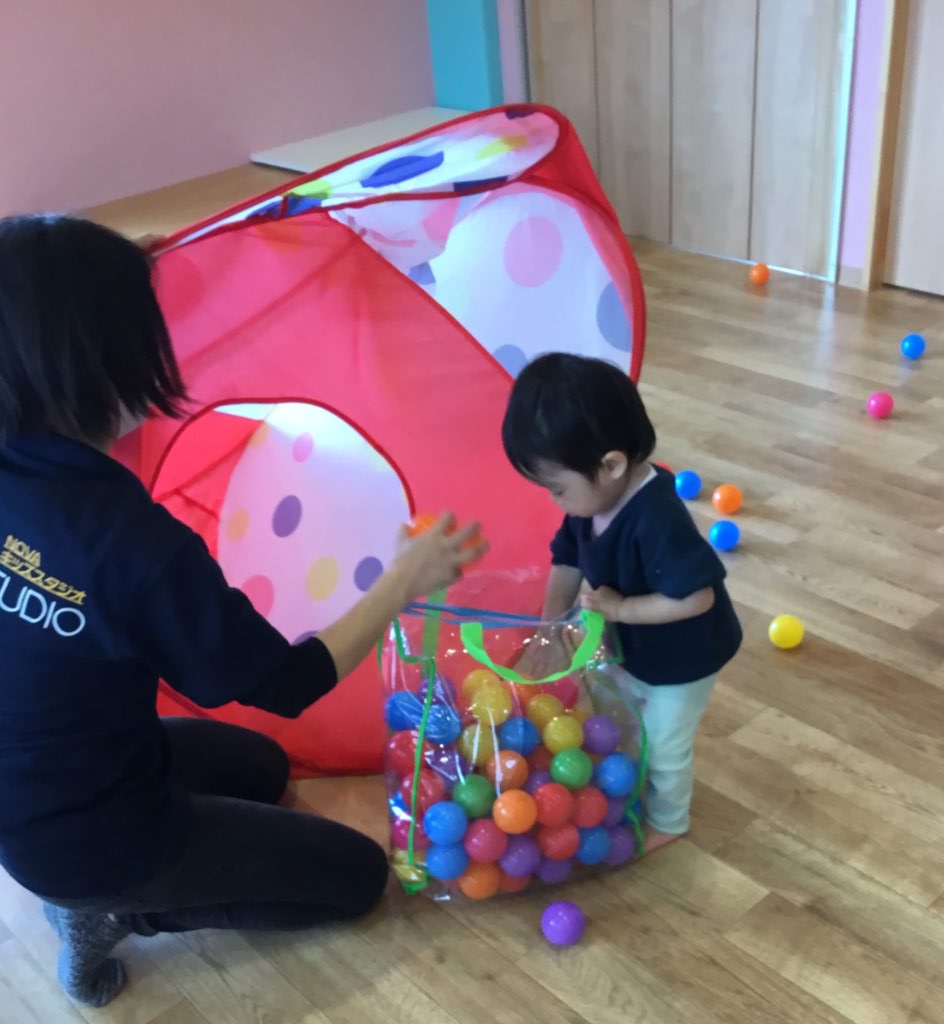 I think that's a yes! The more the merrier. But we can't let them get all over the place. Let's help clean up a bit as well.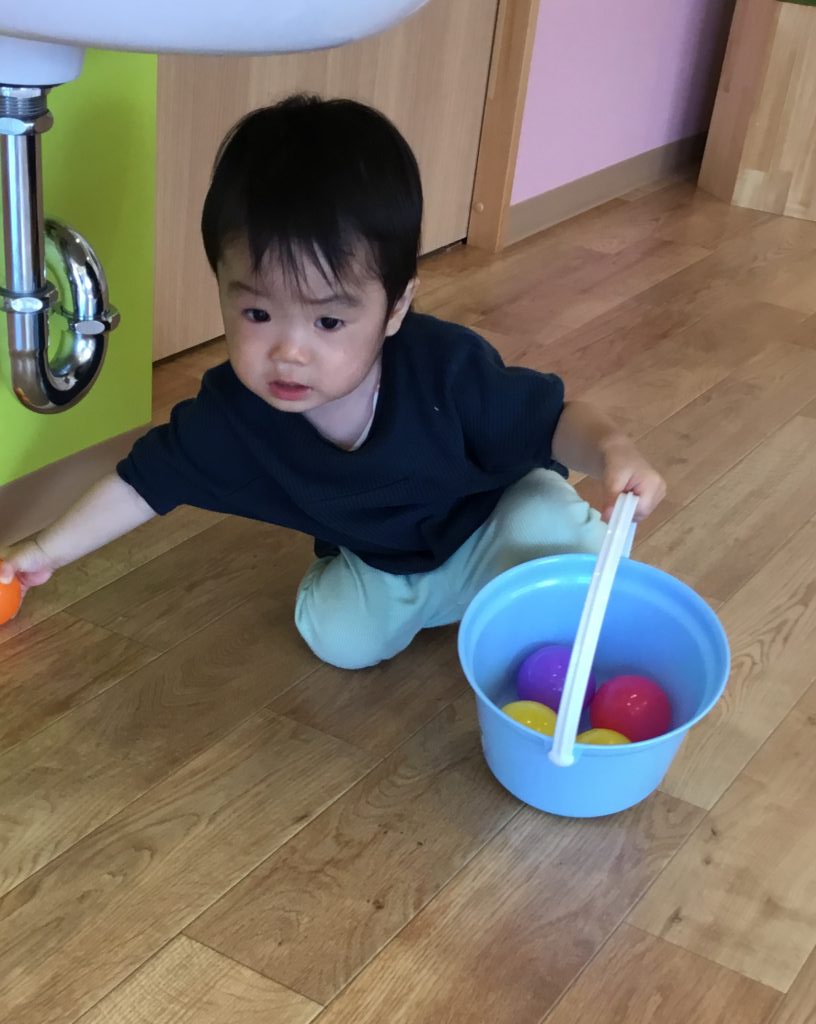 Good job, Yuto! What a big helper you are!
Everyone gets along well and has fun playing together. Let's keep learning, growing, and having fun every day! 🥰
See you! 👋