☆Nursery☆
2021.09.02
Hello from the Nursery class!
For the end of the summer months, the students made some beautiful firework art! Although they were a little nervous about using paint, once they put on their colorful smocks they are ready to go!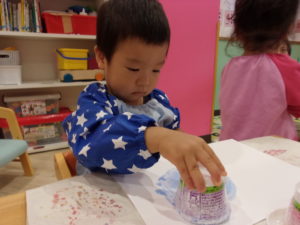 We were able to use some cups taped with some bubble wrap to recreate a fireworks-like feel and to minimize getting their hands dirty (which they appreciated!)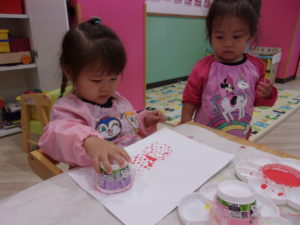 To make the most beautiful fireworks, we prepared some blue, red and yellow paints that the students were able to mix together in order to get a whole bunch of colors!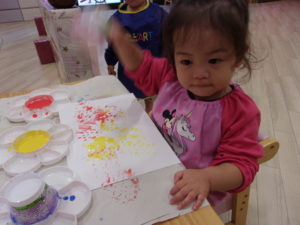 Our Nursery students are slowly getting better at making sentences and working on their English pronunciation, so they had a lot of fun repeating the colors that we used and identifying the ones they made.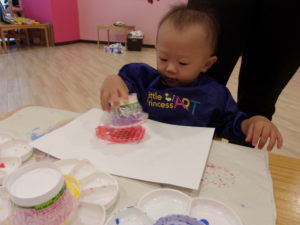 The bubble wrap made a very interesting pattern, so a lot of our students enjoyed making fireworks again and again!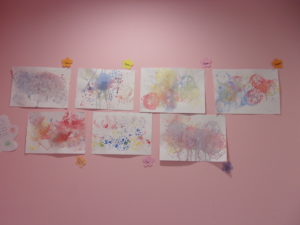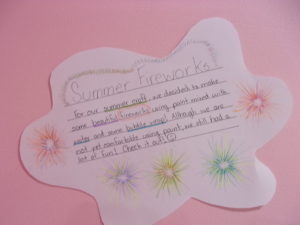 Now their beautiful artwork is up on the classroom wall so everyone can see!
Join us next time~!