☆Kinder1☆
2021.10.06
Hello from the Kinder 1 classroom!
It's hard to believe that summer is over and Fall is here~!🍂🍂
Now that spooky season is in the air, our students are making some scary decorations for our school walls. 👻👻 Every class is doing something a little bit different that works best for their skills.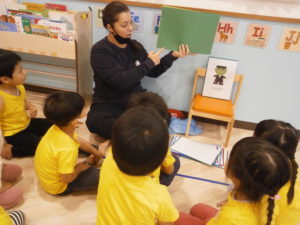 Because we are working with a lot of fun new words in October, we decided to make some scary green monsters to decorate our school! Students had a choice between a forest green and a lime green paper for their monster base.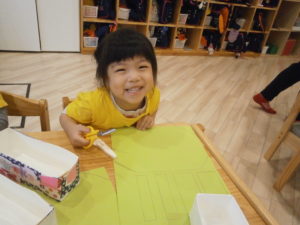 Our Kinder 1 students are getting better and better at using scissors every day and this monster was a real challenge for them! They had to cut out an oval and four rectangles to make up the body, arms and legs of the monster.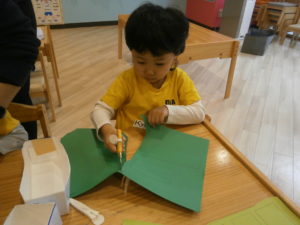 Wow~! Our students are very careful to hold the paper far away from where the scissors are so they can focus on cutting a straight line!
When will it start to look like a monster...?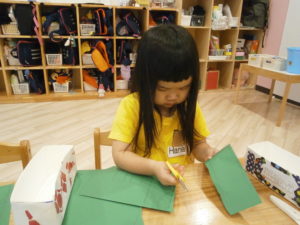 Sometimes using scissors can be a little bit of a challenge, so it's important to make sure to cut slowly and to check where the lines are!
Once our students finished cutting out all the parts of the monster, they got to use glue to stick the arms and legs onto the body. Then we could move on to their favorite part - drawing the scary face!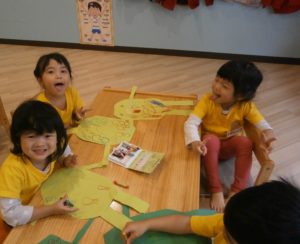 To make sure the parents and other friends at NIS knew exactly what they were making, our Kinder 1 students also took a picture posing like a monster to put alongside their finished product!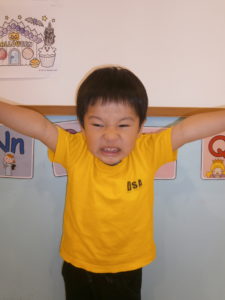 Aaaahhh!!! So scary!
Don't forget to say Trick or Treat🎃😈🎃~!