🏃Countdown to Sports Day II🏃
2018.08.30
The big day is coming soon! Only two more days! Today the nursery class practiced the soccer, egg and spoon, and sprint events. The one and two year olds have progressed so much over the past few weeks!
Most of the students can hold a plastic shovel, balance a plastic ball in the shovel, run to the goal, (a matching color case,) drop the ball into the case, and run back to their team. Through this activity the students have practiced matching colors.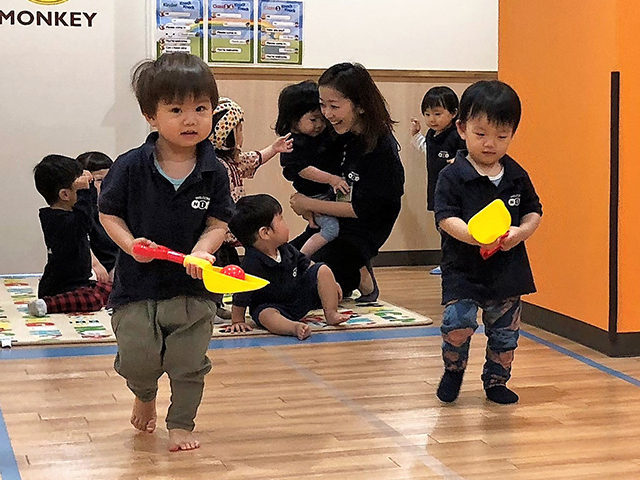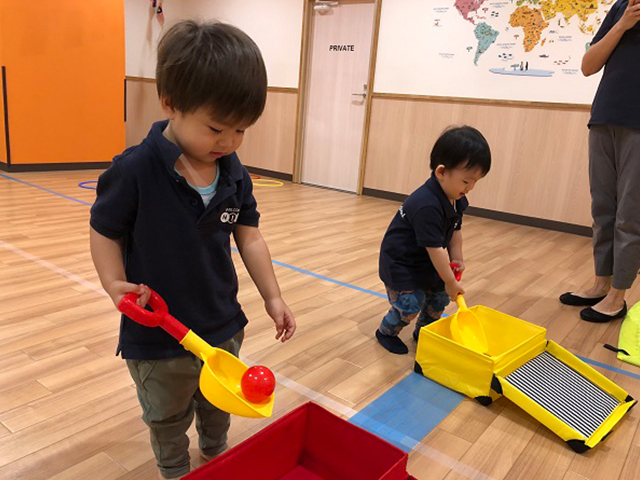 For the soccer event, the students jump through four hoops, run to the matching colored stand, place the ball on the stand, then kick their soccer ball into the goal. This is a lot to maneuver for one and two year olds, but again, most of the students can make a goal.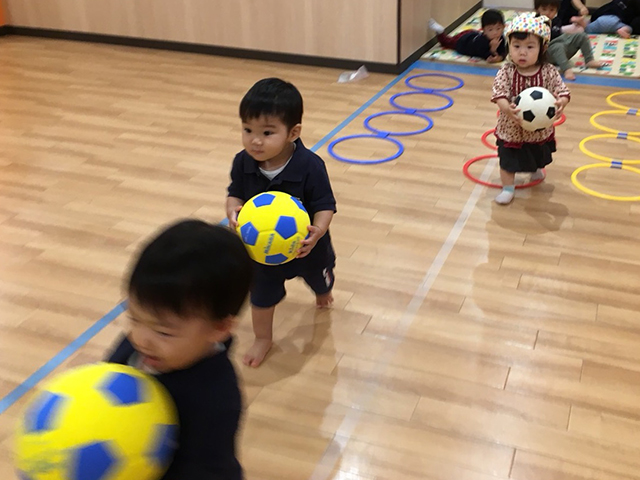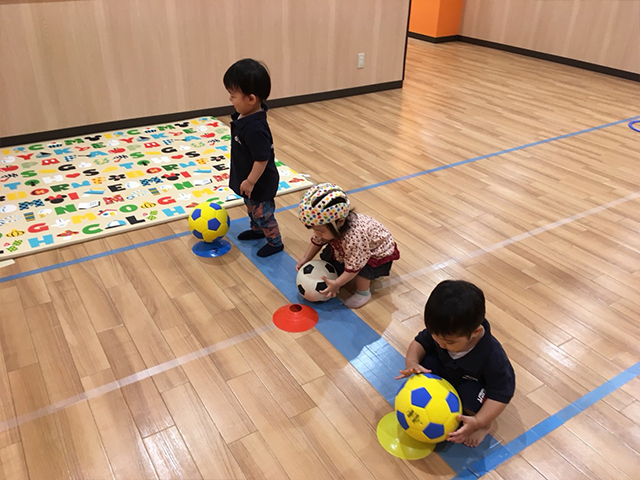 For the sprint, the students line up on the start line. When they hear "Ready, set, GO!", they run to the finish line. It's still a little difficult for some of the students to understand that they should run through the ribbon. So, they run as fast as they can and touch the ribbon.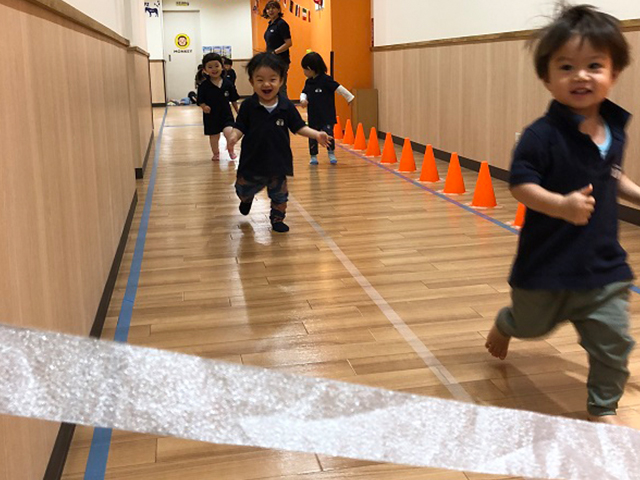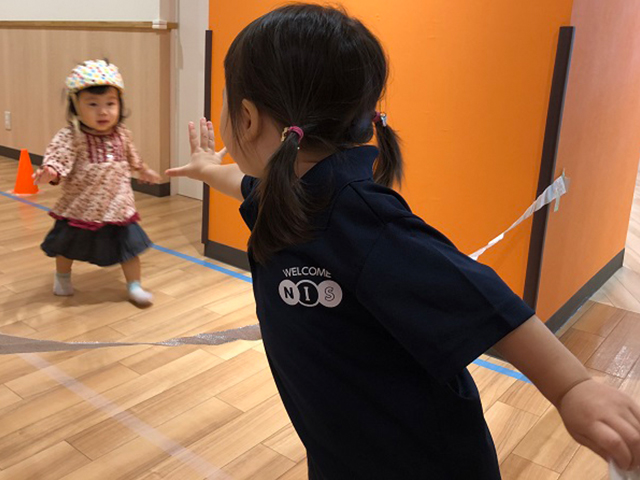 The students have worked hard, learned a lot about colors and coordination, and had fun. Everyone is looking forward to this Saturday!