👻Halloween: Day 3!👻
2018.10.24
Today was the third day of Halloween Week! And it was just as much fun as the first two days! 😊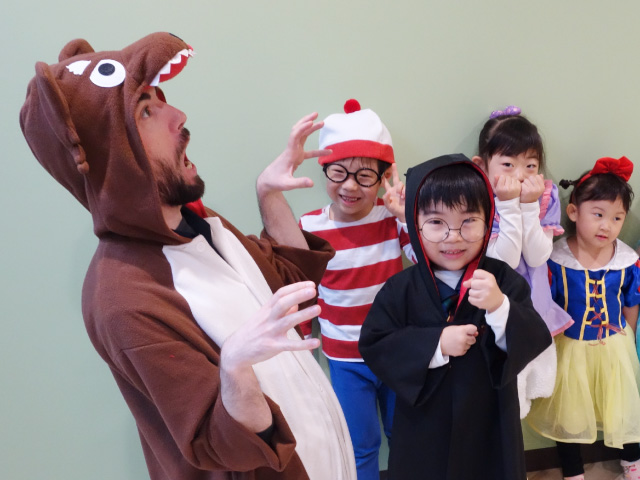 Here are some of our Kinder students with their scary wolf teacher!!!

We have been so impressed with all of the costumes. Everyone has made so much effort and the kids seem to have really enjoyed dressing up – the teachers too!!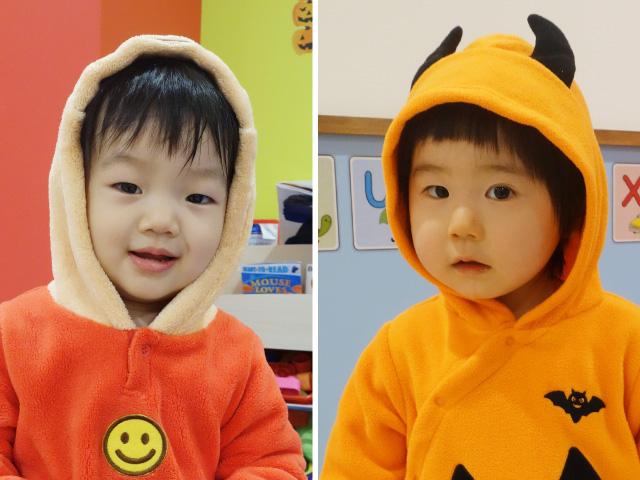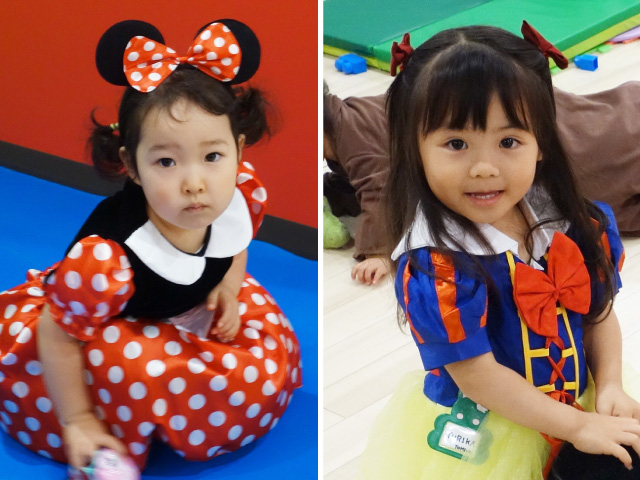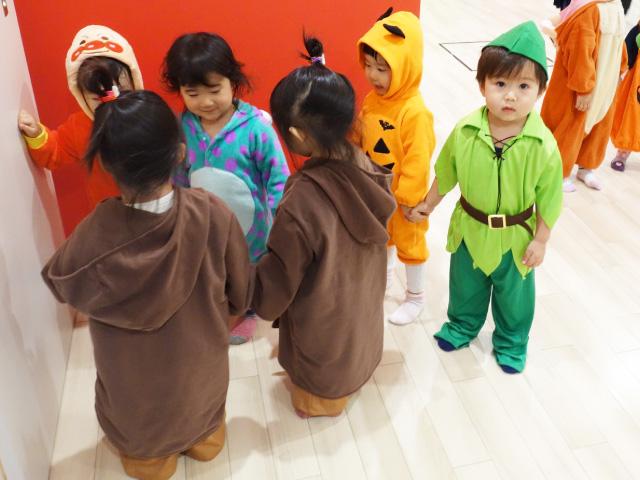 Here are some of the Nursery and Pre-Kinder students holding hands and lining up to go to class for "Halloween Hour". Aren't they cute?!
The students are all getting very good at naming and counting the ghosts, spiders, black cats, witches and skeletons on the walls of the classrooms, and singing our Halloween song while creeping like spiders, flying like witches, running like cats, dancing like skeletons, and "haunting" like ghosts!!
We also read a cute Halloween story book in the Nursery class this morning which all of the kids loved! The Pre-Kinders got creative with pumpkin playdough made from real pumpkin!!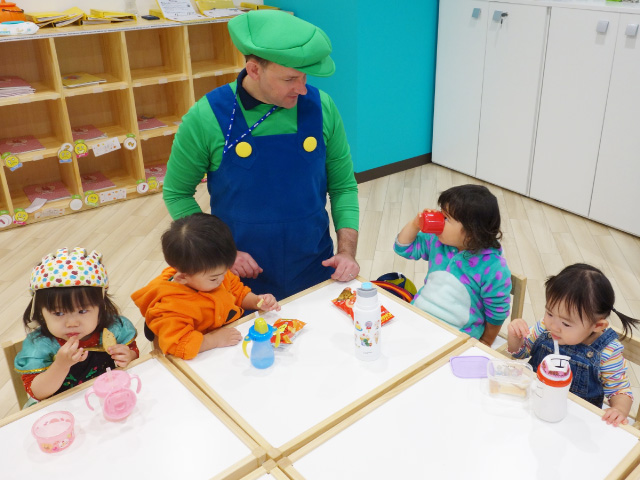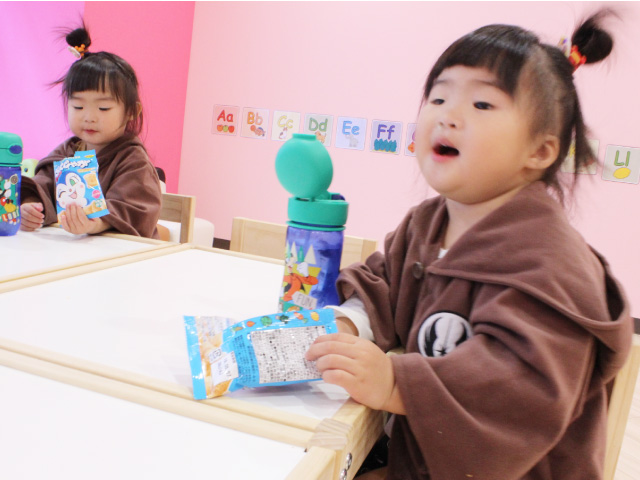 At the end of Halloween Hour, everyone is ready for their snack and a drink and then it's time for Trick or Treat (their favorite part) before we take off our lovely costumes ... until tomorrow!!